Kuvings NJ-9500U Centrifugal Juicer Reviews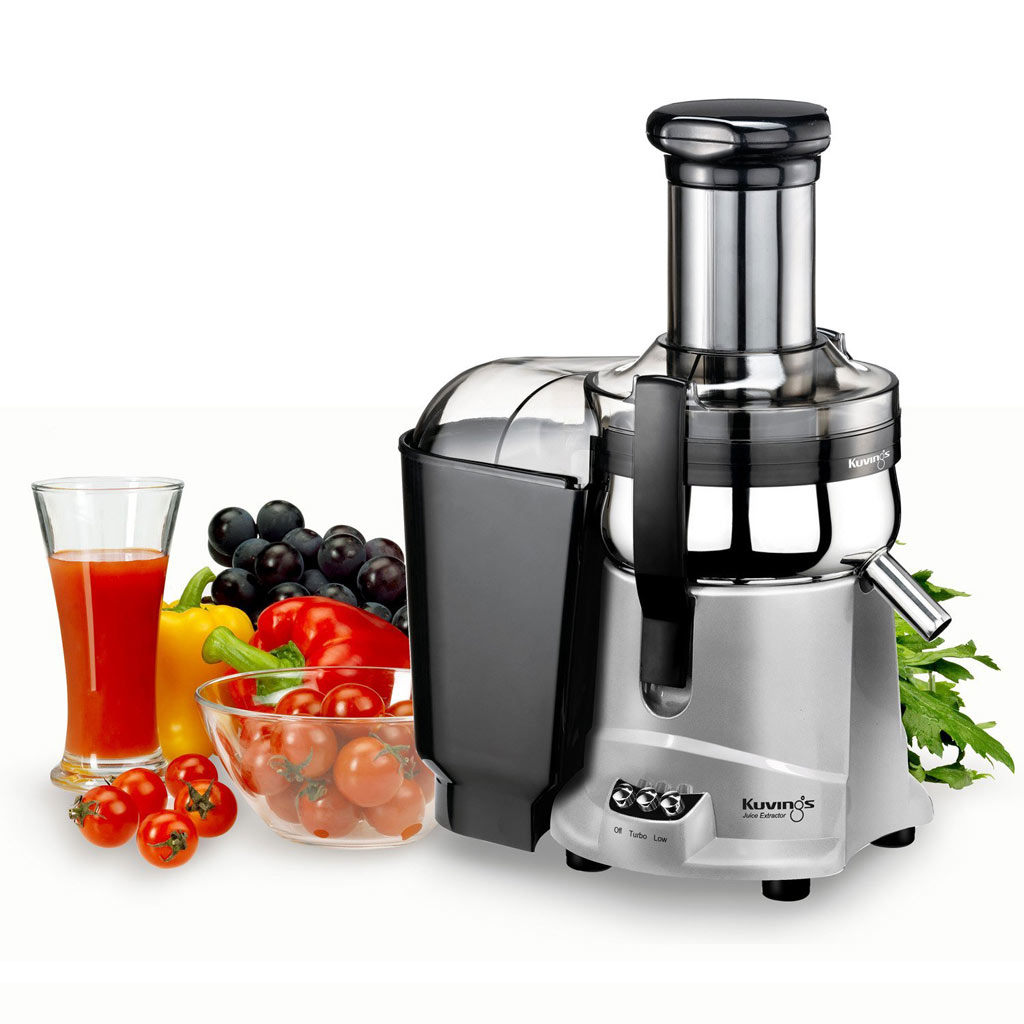 Kuvings NJ-9500U is a juicer capable of giving more than 30 cups of juice in one continuous juicing cycle without cleaning. This rather powerful centrifugal juicer is marketed as being able to grind fruit with whole seeds and skin without stopping (however we do not recommend to juice whole fruits with their seeds for certain types of produce – check our FAQ here). The producer claims this juicer can easily and quickly be broken down for cleaning and, all part can be reassembled to continue your juicing operation just as easy.
Product Image(s):
(Click to enlarge)
Features:
Easy operation.
Great style and convenience.
Powerful machine with powerful motor capable of crushing and juicing even grains.
Two speeds motor: low speed at 9,500 rpm and turbo mode at 11,000 rpm.
The juicer will not start unless the work container and its cover are properly locked on the unit.
Kuvings NJ-9500U Juicer
Stainless Steel components
Easy to use
Great design

High vibrations
Needs frequent cleaning
Useful Links:
Manufacturer's website: www.kuvingsus.com

Places to buy online:
Customer Reviews:
Your opinion means a lot to us. Please, help us out to accurately represent this juicer!
Do you find the Kuvings NJ-9500U juicer useful? Do you have any complaints?
[WPCR_INSERT]