Horseradish Health Benefits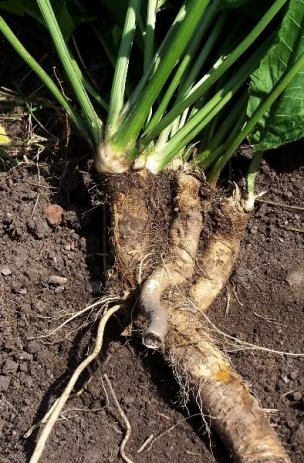 Freshly grated horseradish is remarkable as an addition to sauces. It is possible to prepare a very delicious combination of horseradish with milk or yogurt. This vegetable can be served with any meal. As a medicine, it is usually taken alongside acidic foods, in form of a syrup, boiled in white wine or water, or as a juice or tea. However, you should never exaggerate with its use, since it has been known to cause diarrhea and vomiting when taken in surplus.
Horseradish is rich in vitamin C – more than 100 milligrams per 100 grams of freshly grated root. There is also a lot of micro nutrients contained in it – glutamine, glucose, potassium, sulphates – to mention just a few, as well as potent essential oils that give it its spicy flavor.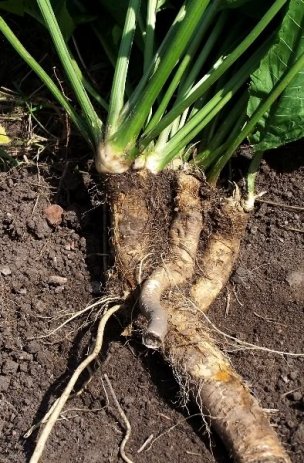 Health Benefits
Horseradish is recommended for cleansing the blood, expelling kidney stones, for sweating and as a diuretic. It has been used in folk medicine as a cure for lung diseases, rheumatism, gout, and against cold. It is valuable as a stimulant of the digestive system, causing increased secretion of the gastric and intestinal glands, as well as in the gall bladder and pancreas. It is believed to help with the destruction of harmful E coli bacteria.
Horseradish Lemon Smoothie
Horseradish is usually prepared in a blender – not in a juicer. The reason is that we do not want to throw away the extremely potent etheric oils of horseradish that appear when this plant is finely pulverized or turned into a smoothie. Even a half of teaspoon of the triturated horseradish will have a strong impact on the memory abilities of our brain. A good advice is to mix the pulp of freshly prepared horseradish in a blender with lemon juice and take one half of teaspoon twice a day for dissolving mucous. This recipe is excellent not only for the sinus, but for the whole body as well. Horseradish sauce is an efficient solvent and purifier of the mucous in all body systems. Horseradish should be used judiciously, and mixed only with lemon juice. This is the proper way to ensure that it does not affect the kidneys, bladder, or the digestive tract mucus membranes in a negative way. The other prominent function of horseradish is as a diuretic. The horseradish sauce has to be prepared from fresh horseradish and used within one week. If stored for later use, it has to be kept cold in a closed jar, but make sure you give it some time to warm up to room temperature prior to using for the increased potency. Always make sure you have combined it with plenty of lemon juice. Following the suggested procedure of preparing this healthy horseradish-lemon smoothie, one should take no more than two one-half teaspoon two times a day – in the morning and during the afternoon. Depending on the condition of the sinus cavities and other bodily systems, we might be faced with a copious overflowing of tears. The lemon juice should be the only other component mixed with it, and nothing should be taken several minutes after eating it. This recipe can be followed for months if necessary, until the horseradish sauce does not cause any sensation after consuming. This is an indication that there has been a total dissolution of the mucus in the body. This has been considered an effective natural remedy for any sinus mucus condition . As a general rule, the lemon juice horseradish ratio that brings best results is when the smoothie has three lemons to one quarter pint of pulverized horseradish. The smoothie should be produced until the consistency of the mixture is of a thick sauce. In conclusion, horseradish has very distinctive health benefits and should be a part of your diet, today, even more then ever before. Given the state of our corporate food industry (see for example Food Inc. 2008 as well as this post), consuming more of the organically grown vegetables is a must.
Horseradish Tea
In addition to smoothies, you can prepare a healthful horseradish tea. Whenever you need to open up your breathing channels or when your need to clear a stuffy nose, this tea is delicious and strong and spreads all the way up.
One way to prepare a horseradish tea, grate the root into boiling water. When it steeps, after 15 to 20 minutes, drink the tea with the horseradish itself or strain it away from the tea. You can add some lemon juice and a just little bit of honey, if you wish to improve the taste.
You can also prepare a similar drink using a combination of ginger and horseradish. Pretty much the same instructions, but this time add some fresh grated ginger root, roughly half the amount of horseradish. Enjoy!