Juicing for Respiratory Health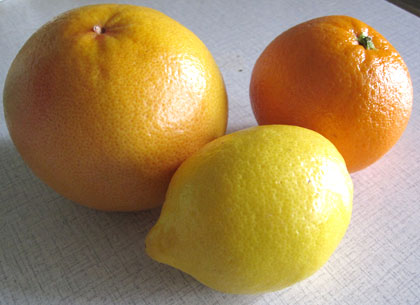 Frequent respiratory problems, including asthma and allergies, can be alleviated by using raw home made juices. Today we know that a lot of health conditions can be traced back to improper nutrition. Sometimes, it is enough to change our eating habits to improve our health. The key to a better breathing consists, at least partly, in consuming some fresh vegetable and fruit juices on a daily basis.
Research has shown that the breathing capacity can be improved by consuming a lot of natural vitamins A, C and D, omega 3, zinc, folic acid and other micro-nutrients. If you are not sure about what foods to use, you should know that almost all fresh vegetables and fruits contain high concentrations of nutritive substances. Probably the best way to absorb them quickly and efficiently is to set aside some time to extract the phytonutrients from fruits and vegetables and consume the obtained raw juices.
Vitamin D is found in sunflower seeds and sprouts. Folic acid is abundant in spinach, blackberries and cruciferous vegetables. The cruciferous vegetables include, amongst the other foods, cabbage, collards, kale, broccoli, cauliflower, Brussels sprout and turnips. For example, kale juice can be a great, refreshing morning juice. In addition, the cruciferous veggies contain substances that may protect against cancer. Vitamin A is found in carrots, lettuce, parsley and parsley juice, spinach and broccoli. Vitamin C is abundant in all citrus fruits, asparagus and watercress. Zinc is found in garlic, carrots, lettuce, parsley and cucumbers.
The other nutrients that alleviate respiratory illnesses are L-carnitine, coenzyme Q-10 and magnesium.
L-carnitine helps improve breathing as well as dilute mucus. It is abundant in meat, fish and diary products. Unfortunately, fruits and vegetables don't contain high concentrations of L-carnitine. Coenzyme Q10 is an antioxidant that our body needs in order to fight free radicals. Best sources of this antioxidant are spinach, sweet potato, garlic, carrots, and cauliflower. Magnesium relaxes the muscles and improves the breathing process. Carrots, beets, celery, parsley, spinach and broccoli are rich in magnesium.
The Best Nutrition for Congestion and Cold
Foods beneficial for fighting congestion and colds are the ones that contain vitamin A, B, and C, zinc, copper and magnesium. For example, grapefruit contains high levels of vitamin C, which boosts the immune system of your body. In addition, grapefruit helps detoxify the liver. Grapefruit is much more effective in this task than orange, lemon and other citruses. Be aware though, that grapefruit juice may interact with some prescription drugs, so always consult your medical doctor if you intend on using grapefruit juice to improve your immune system.
It is a common knowledge that vitamin C helps prevent cold, especially if it is an organic, natural vitamin C from fruits and vegetables. Research shows that zinc, whose levels are higher in tangerines, lettuce and carrots, helps in considerably faster recovery from common cold. Vitamin B improves the resistance of the immune system. Vitamin A helps improve the condition of the mucous membranes during a cold. Vitamin A is present in high concentrations in carrot, beet, chard, kale and lettuce. Pantothenic acid, found in horseradish, kale, collard greens, cauliflower and cabbage helps reduce the congestion.
If you grind a couple of garlic cloves, you can add them to your grapefruit juice or lemon juice along with some honey. Honey is great to soothe the constant irritation of the throat. Having pronounced antibacterial features, honey also protects against infection.
Based on the above knowledge you can use your imagination to combine different foods and prepare your own juice to alleviate respiratory problems. Here are some recipes you can use as a reference. Check out also this post to learn more about the other natural cold remedies. It is always a good idea to consult your physician prior to using any of the given combinations for treating respiratory conditions.
Juice for Cold Prevention
2 lemons
4 cups of raspberries
Vitamin C Juice
1/2 cup of cranberries
2 oranges
1 lemon
1 grapefruit
Vegetable Based Juice
3 carrots
1 cup of spinach leaves
2-6 garlic clove, depending on your ability to digest garlic
1 lemon
Juice For Easier Breathing:
2 sweet potatos
4 carrots
Juice Recipe to Alleviate Asthma Problems
4 Carrots
1 Grapefruit
2 Garlic Cloves
4 Cabbage leaves
1 cup of Pineapple
After juicing the ingredients together in a centrifugal juicer, stir the obtained juice. Don't forget to peel the carrots if you are not using organically grown produce. Peel the oranges, lime and grapefruits as well.