21 Free Juicing Ebooks to Help You Jumpstart Your Health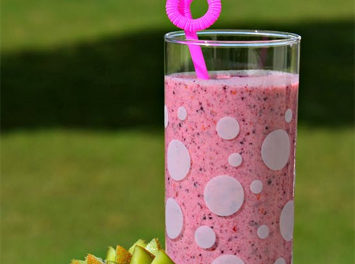 In this post, we have compiled a list of free Juicing Ebooks.
Some of them may not be totally free, but it's up to you to decide if it's worth trading your email address for them.
The easiest way you can download them is by clicking on the cover of each of the book, which will take you to the page where you can enter you email for the book, or in some cases the PDF file will be directly downloaded to your computer.
Please note that the ebooks are given in no particular order. If you feel that some freebie has be left out of this compilation, please let us know in the comment section below and we will include that ebook too.
Free Juicing 101 eBook
The American College of Healthcare Sciences is offering this free ebook you can download from HERE, or by clicking on the image below. You will have to leave some basic info about you and the ebook will be emailed to you!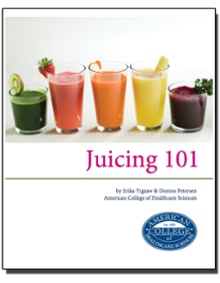 In this book you will learn a basic instructions to juicing, how to choose a juicer, what fruits and veggies you shouldn't mix, what produce is good for certain conditions, why you should choose organic, etc.
Juicy Bits Ebook
In the Nicole's Juicy Bits Ebook you will learn 25 Delicious Recipes. The bonus includes a Getting Started Juicing Guide. Grab this book from HERE. The book is free, just leave your first name and email address.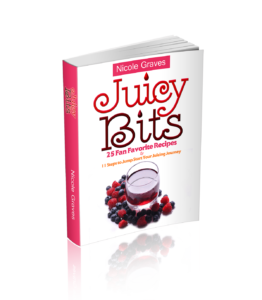 This is a great new Recipe Ebook and a getting started guide so that you can start you juicing journey and improve your health! Suitable for beginners and people who have never juiced before.
Exceptional Juicing Magazine
From the Joe Cross's website RebootwithJoe.com you can download a free copy of their "Exceptional Juicing Magazine". Just click HERE, no subscription is needed!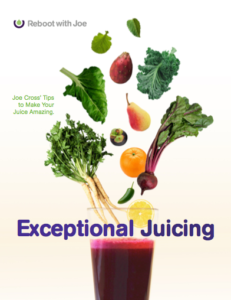 This ebook includes something more than your usual juice recipes. You will find exotic recipes from ABC Kitchen and some recipes that will find their place in an upcoming juicing app and recipe book.
Juicing Recipes for Better Health
Helen is the founder of HealthAmbition.com and a co-author with Mark Webster of this juicing ebook. You can get it from HERE without any registration. Or just click the image below: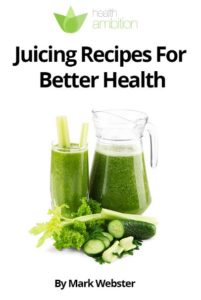 You can try the recipes in her ebook to successfully lose weight, improve your sleep quality, increase your focus, reduce your health problems, and improve your productivity. Helen recommends trying most of the recipes in this ebook even the ones that you are not attracted to at first, because of their effects on your body.
Juice & Smoothie Recipes eBook
This is a free book from JuiceMaster.com. You will have to register first, but if you do that from HERE you can enjoy a free copy of on of Jason Vale's most popular books.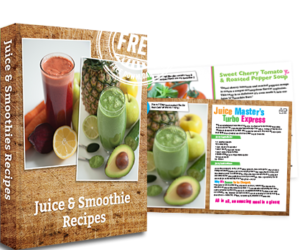 With this free juicing recipes ebook, you can enjoy the benefits of consuming freshly extracted juices and smoothies. If you are one of those people who need some inspiration to get you started in the right direction, you will find some Jason's best recipes completely FREE. You just need to provide your email address and you'll be emailed a link to download the e-book .
JUICED! The Healthy Way
This free ebook by Kevin and Annmarie Gianni from RenegadeHealth.com contains more than 50 delicious juicing recipes. You don't have to enter any info, just click HERE and you will go straight to download the PDF file.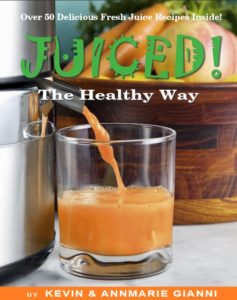 You will learn about juicing machines, and which ones are the best to suit your needs. You can find out how to get started fast, and how to juice even if you have no juicer.
Juicing for Digestive Health
If you are looking for a nice guide to juicing and making smoothies, abalancedbelly.com offers a FREE ebook. You can get it HERE, and it is called Juicing for Digestive Health. You would have to sign up to their email list first, though.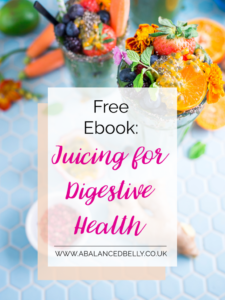 If you grab the download, you will learn how to help with digestive diseases and problems by using juicing. Especially the author deals with Crohn's disease, but also for general digestive health.
Juicing 101 Jumpstart Guide
You have to enter your name and email address to receive a free ebook about juicing for weight loss. You can do that on the web page on bestjuicer.net HERE. The author offers to share his secret formula for losing weight consistently without rebounds.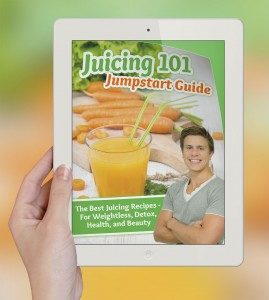 If you are a fan of green juices, you will find some of the author's best recipes developed over the last years. The author beliefs greens juice should be the corner stone of any juice diet as they will provide plenty of minerals and vitamins for optimal health.
101 Juice Recipes – The Ultimate Acne Cleanse
This is a free ebook from Holistichealthherbalist.com and it can be especially beneficial to you if you have acne problems. You can grab it from HERE, after registration.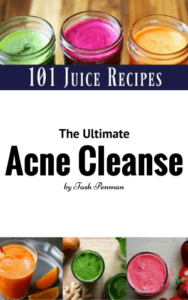 The author has compiled an impressive collection of 101 fresh juice recipes, all of which are refreshing and delicious. There are also some salad recipes that complement juice cleanse as well as detailed instruction how to deal with our acne problems in 3 days. The author is convinced that your body has the power to accomplish a lot in just a couple of days, provided that you consumer live, whole and clean foods.
3-Day Juice Cleanse
You can click HERE to register and download your free 3-Day Juice Cleanse ebook. With this freebie, you can get glowing and juicing!.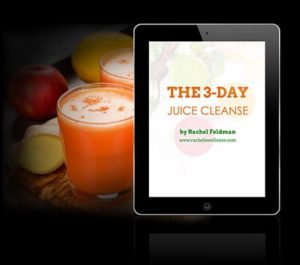 This ebook is certainly a nice tool for a quick and easy cleanse program. You will find some basic guidelines before you start juicing, juice recipes and detox tools.
Raw Food Recipes eBook
This is a direct download from Raw Blend. For this free ebook, you don't have to register, just click HERE and pick it up.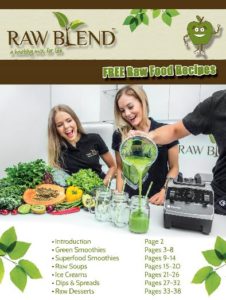 Raw Blend's ebook deals with how to use raw foods to improve your general health and wellbeing. You will find recipes for breakfast, lunch, and dinner, as well as some raw dessert options. Their philosophy is forgetting about quick and easy and cheap meals, and using a quality Blender to prepare great smoothies from whole foods, like organic veggies, dark leafy greens, and fruits.
TOP 10 JUICE RECIPES FOR WEIGHT LOSS!
For this free ebook from thejuicechief.com you would have to join their mailing list. You can click HERE and get this freebie from their website.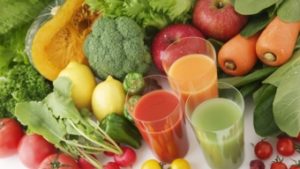 The author claims that their readers managed to lose as many as 15 lbs in 6 weeks by using these recipes. So, it costs nothing but good will to grab a free copy of this ebook.
Super-Duper-Smoothies With 7 Delicious Healthy Smoothie Recipes!
This juicing ebook by Olivia Parker is another freely available guide that doesn't ever require registration. You can download it directly to your PDF reader from HERE.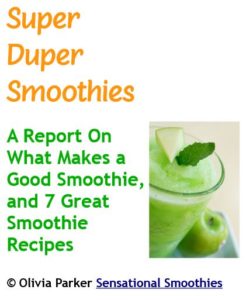 Olivia is the author of "Sensational Smoothies", and she will help you find out why smoothies are healthy, and how to use green smoothies for a powerful health kick. You will find answers to many of your question related to preparing smoothies, a lot of tips and 7 easy to make and delicious smoothie recipes. In particular you will get exotic blends, like the Bahama Mama Smoothie with pineapple, Carrot All Day Smoothie, Banana Oats Smoothie, Pear Kale Smoothie, Apple Surprise Smoothie, and more.
A Flipbook of Juicing Recipes
The author of this interesting flipbook, decided to share with you their favorite recipes compiled in a handy flipbook that you can print out and use, for example, if you decide to go on a juice fast. Get the PDF file directly from HERE.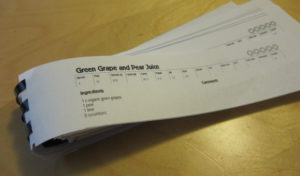 According to the author, the recipes are from "Fat Sick & Nearly Dead, Ultimate Juicing" and other books. The PDF file is prepared to be in Letter size, each page containing 5 recipes. So, it doesn't take too much trouble to prepare your own simple flipbook after printing out and cutting each recipe on a separate piece of paper.
Moreover, most of the recipes have their own category filled in, but given that there are 107 recipes in total, the author didn't manage to categorize all of them.
The Kale Shake Drink
You can download the Kale Shake Diet for FREE (after registration). This system is invented by Dr. Berg to help you use kale shakes and smoothies for weight loss, reducing cravings and feeling more energetic. You can grab this book from HERE.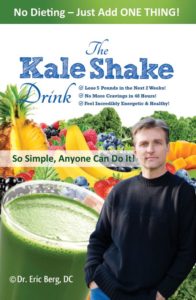 Kale is great for your body because it is a superfood that helps you lover cholesterol, get enough fiber, protect your body from cancer, supports detoxification, has unique anti inflammatory properties, and is loaded with Vitamins A, C, and K.
Juicing 101 | Recipes and Tips For Beginners
After you enter your email and can receive a free printable recipe book with recipes and tips for beginners. Get it from HERE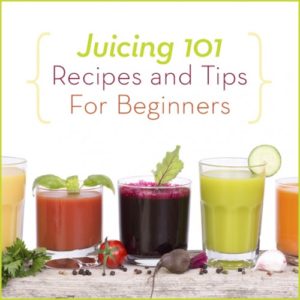 Juicing is fun, can be delicious, and it can be very easy to become obsessed with it Definitely a healthy habit. The author personally adds fresh juices to his diet, but doesn't advocate juice fasts or cleanses, as they leave your body without fiber (whole foods). But, as the author put it: "juicing may be the quickest way to add nutrients to your body and feel totally energized". In this freebie you will find juicing recipes and a few juicing tips to get you started.
10-Day Green Smoothie Cleanse
This is a free book by J. J. Smith. You can download it HERE. It is a direct download, so you don't need to enter any info.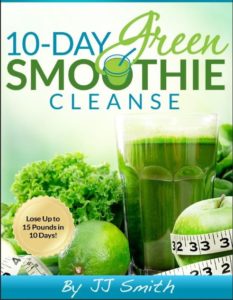 Green smoothies are excellent for battling excess weight. If you are frustrated and emotionally drained with trying to lose weight, J.J.Smith suggests that you try to change your diet. It can all start by a healthy 10-day smoothie cleanse.
Raw Juice & Smoothie Recipes For Healthier, Leaner & Happier YOU
You will have to sign-up to get this Free Ebook. You can do that HERE.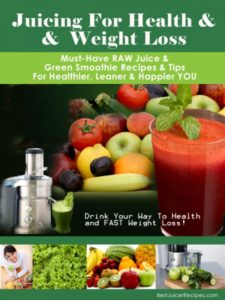 You will get juicing recipes and tips.
Power Juicing Your Quick Guide to a Healthier, Leaner, Younger You
Liz Vidal offers this freebie. Direct download, PDF file, you can get it from HERE.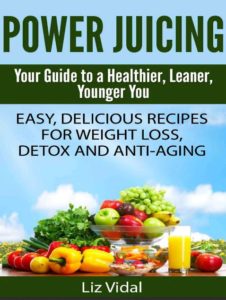 You'll get delicious easy to prepare recipes for detox, weight loss, and anti-aging.
Everything You Need to Know about Successful Juice Fasting
This is an ebook written by MindGuru to share a personal story. You can grab it directly from HERE (Pdf file format).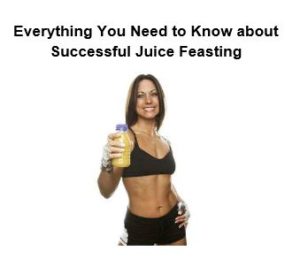 In this guide you will learn the difference between juice fast and juice fasting, water fasting, coping with detox symptoms, emotional aspects of fasting, and much more.
Alpha Reset: 1 Day Juice Detox Guide – Completely Free
This is a free ebook by Drew Canole. Drew is a national spokesperson on the topics of health, fitness, mind and spirit. You can get it from HERE.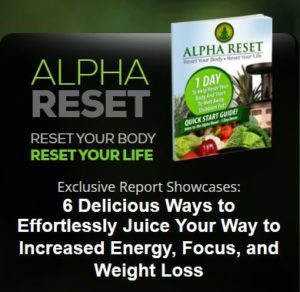 In this book you will find 6 delicious ways for preparing healthy juices for increased energy, focus, and weight loss.