Lavender Oil For Better Sleep and Other Health Benefits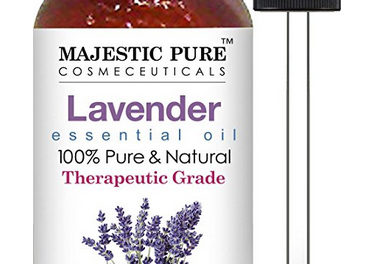 Pure Lavender Oil can play an important role in preparing a number of any home remedy recipes.
In general, lavender is planted from cuttings and seeds are rarely used. This is a result of lavender's pretty long germination time. Lavender thrives in dry and gravely ground. It shouldn't be planted in areas where frost occurs. Once in the ground, Lavender spreads quite a bit.
Lavender can also be planted in containers indoors. It likes to be exposed to a lot of sun via a greenhouse or sunny window. Water only if the soil is dry. Lavender does not require everyday watering.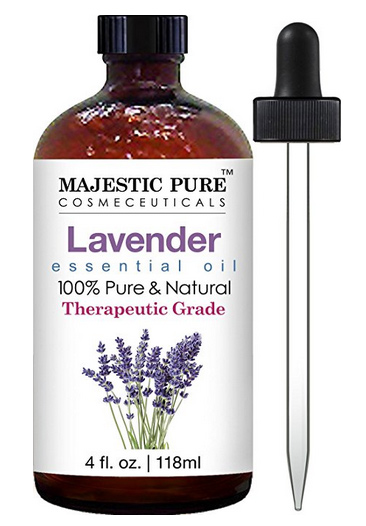 People usually think of lavender in terms of its cosmetic use. In cosmetics, lavender is a common ingredient for preparing soaps, lotions, shampoos, bath oils, and other beauty items. The reason Lavender is put there in the first place is because it and stimulates blood circulation [1], and cleanses the skin. That's why Lavender is so popular.
The other, more obvious reason as to why lavender is so popular is simple: Lavender smells so good.
Lavender 100% Pure and Natural Essential Oil is extremely calming and relaxing. You can even use it in treatment of anxiety and insomnia.
Two most widely used species of Lavender are the English (Lavendula angustifolia), and French lavender (Lavendula dentata).
Of the tow, English lavender is far more aromatic. If you plan to use dried Lavender leaves to prepare pillows sachets, the English variety is your best choice. You can sue these sachets to freshen drawers, linen closets, and large spaces.
Did you know that lavender is safe to eat and has many culinary uses?
It can sometimes be used in salads, but more frequently it is used to produce vinegar, jams, and jellies. Actually, vinegar made from lavender is very beneficial for oily skin. [2]
Lavender oil has some amazing health benefits. It is anti-spasmodic, antiseptic, flatulence-relieving, anti-microbial and anti-fungal [3].
Pure lavender oil can be used in aromatherapy. There are studies that have shown that this oil reduces the stress hormone cortisol, helps with insomnia, anxiety, depression, distress, menstrual tension, and aggression.
Lavender oil has also been proven to improve the coronary flow velocity reserve [4] and it also shows antiplatelet and anti thrombotic features.
The way Lavender oil is used is not internally. It is rather diluted in olive oil or coconut oil and is then massaged onto the skin. This way, it can help with psoriasis and eczema.
The other popular way is bathing in water with Lavender oil. If you add it to baths, you can find relief from sore muscles and feet.
Last but not least, Lavender oil can be inhaled by adding a few drops to a diffuser, or simply on a tissue or handkerchief.
In addition to using Lavender oil, Lavender tea compresses can be useful for treating bites, bruises, and chest congestion.
Pure lavender oil can be used to stimulate hair growth and treating alopecia areata. Alopecia is an autoimmune health condition that result in hair loss which occurs in patches. The ultimate result of alopecia, which affects equally man and women, can be baldness. Research [5] has shown significant hair growth in patients with alopecia when massaging the scalp area with a blend of several essential oils. Lavender was mixed with cedarwood, thyme, and rosemary, and this mixture was dissolved in jojoba oil.
Safety Information
Lavender is generally regarded as safe. Lavender essential oil doesn't have to be diluted, however, make sure it doesn't come in contact with the eyes.
If you are pregnant or breastfeeding, lavender is assigned a plant safety rating of 'A' No contraindications, side effects, drug interactions, or pregnancy-related issues have been identified. Generally considered safe when used appropriately.
In some cases, there are some allergic reactions. [6]
Benefits of Lavender Oil
There are numerous potential benefits of Lavender Oil as a home remedy. It can be used as is or diluted in water.
Remedy For Insomnia
Lavender Oil is very beneficial natural cure for insomnia. All it takes is massage some oil into the temples, forehead, or the back of the neck. Lavender essential oil is great when used in a vaporizer.
Remedy For Acne
The antiseptic and antibacterial properties of Lavender oil make it suitable for treating acne. Pitting some oil on the affected area is all it takes.
Remedy For Burns
Lavender Oil as a home remedy for burns has been known since ancient times. One of the first uses in modern aromatherapy was applying lavender oil to treat burns.
Remedy For Eczema
Add some sea salt and pure Lavender Oil to bath water. This remedy will be both calming and healing.
Remedy For Headache
Lavender oil when massaged into the temple can provide headache relief. Lavender oil is especially effectual when mixed with peppermint oil and then using some olive, or coconut oil as carrier oil.
Remedy For Nail Fungus
Lavender Essential Oil can be a perfect home remedy for nail fungus. Just apply some lavender essential oil directly onto the nails in the evening before going to bed. This can be particularly effective right after bathing, because the nails are softer and the oil will be better absorbed.
References
[1] 13 Surprising Benefits of Lavender Essential Oil
[2] Hydrating Lavender and Rose Water Toner
[3] Antifungal Effect of Lavender Essential Oil (Lavandula angustifolia) and Clotrimazole on Candida albicans: An In Vitro Study
[4] Relaxation effects of lavender aromatherapy improve coronary flow velocity reserve in healthy men evaluated by transthoracic Doppler echocardiography.
[5] http://www.umm.edu/health/medical/altmed/condition/alopecia