Tea Tree Oil and Its Uses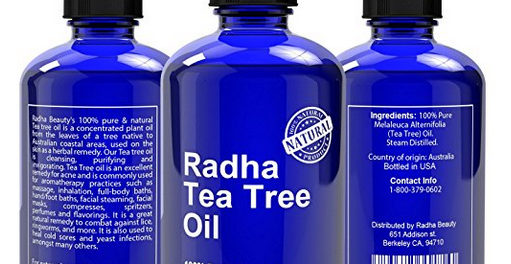 There are many different tea tree oil uses. So, if you have an old bottle of tea tree oil or melaleuca oil stuck in the back of you medicine cabinet somewhere, never fear, you WILL find a use for it.
What is tea tree oil? Tea tree oil is oftentimes called Melaleuca oil and is extracted from Melaleuca alternifola [1]. It is clear to pale yellow and has a distinctive odor, if you've smelled tea tree oil, you would recognize it! Many people do like the smell of tea tree oil!
You should know that it is not related to Tea Oil. Tea oil is extracted using the seeds of the Tea plant (Camellia sinensis). The tea tree oil is rather extracted using steam distillation of the leaves of Tea Tree (Melaleuca alternifola).
Tea tree is native to Australia, where this essential oil is very popular and commonly used.
Unsaturated fatty acids (UFA) make up about 80% of the total fatty acids. The most prevalent FA in tea seed oil was oleic acid, followed by linoleic acid, palmitic acid and stearic acid.[2]
Tea tree oil has long been known to have antibacterial, anti-fungal and antiviral properties [1]. The plant itself was first used by indigenous Australians in the treatment of cuts, wounds, coughs and colds.
At very high concentrations (10%) it has never been shown to cause microbial resistance, however, at much lower concentrations microbial resistance to tea tree oil can occur.
Tea Tree Oil has even been shown to be effective against MRSA. Methicillin-resistant Staphylococcus aureus (MRSA) is a type of infection caused by staph bacteria. This bacteria has become resistant to many known antibiotics commonly used for treating ordinary Staphylococcus infections [1]. Preliminary studies have shown that it might show promise in the topical treatment of chicken pox sores, shingles sores, or cold sores [1].
Tea tree oil shampoo and tea tree oil skin care lotions are becoming increasingly popular. Furthermore, many people swear by the bad-breath fighting abilities of tea tree oil toothpaste.
Warning: Tea tree oil is toxic if ingested. Never use tea tree oil on dogs, cats or very small children that are likely to lick the oil off their skin or wounds. Do not use tea tree oil on breast sores if you are breastfeeding, or on or around the face of very small children [4]. Furthermore, a study conducted by the National Institute of Environmental Health Sciences has discovered a possible association between the topical use of tea tree oil products and prepubescent breast growth in boys so do use caution [3].
If you are breastfeeding, tea tree oil has a plant safety rating of 'C' for topical use. Moderate potential for toxicity, mainly dose-related. Seek an expert herbalist as well as a lactation consultation before using. Consider safer herbs [4]. For internal use, it has a plant safety rating of 'E' Avoid. Toxic plant with no justifiable medical use.
When used full strength, tea tree oil may cause contact dermatitis [1], however, one source states that it may be applied undiluted to the skin [5].
Tea Tree Oil Uses
It can be used in home remedies for curing acne, acne scars, athlete's foot, blisters, bronchitis. It may be a efficient natural cold remedy, canker sore home remedy, cold sores, and dandruff remedy. It is used in home remedies for earache, gingivitis, remedies for head lice, jock itch, for nail fungus, ringworm home remedies, scabies home remedies, tick bites, wounds, and home remedies for yeast infections.
Tea Tree Oil for Acne
One of the most popular home remedies is tea tree oil for acne. Dab a bit of Tea Tree Oil on pimples. Use diluted if redness or irritation develops. An Australian study showed that 5% tea tree oil is as effective as 5% benzoyl peroxide lotion.[5]
Tea Tree Oil for Acne Scars
Tea tree oil is another one of the most popular home remedies for acne scars. Place a few drops of tea tree oil in water, soak a cotton ball, and apply to the face twice daily.
Natural Cold Remedy
Combining a few drops of tea tree oil with a few drops of coconut oil or olive oil. Warm a washcloth or rag, and apply this salve to the chest.
Canker Sores Remedy
Tea tree oil is an excellent home remedy for canker sores. Dab a drop tea tree oil on the canker sore.
Remedy for Earache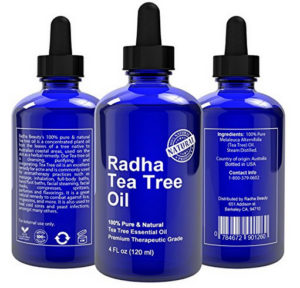 Essential Oils are great home remedies for earache. Add a few drops of Basil Essential Oil or Tea Tree Pure Essential Oil to olive oil and place in the ear. Use those cotton balls again to keep the oil from spilling out.
Remedy for Head Lice
Head Lice and Tea Tree Oil: Tea tree oil can be used to treat head lice. Mix 1/3-1/2 cup of olive oil with 8-10 drops of 100% Pure Essential Tea Tree Oil and massage into the scalp, covering all parts. Cover the scalp with a plastic shower cap and leave on at least 30 minutes and then wash with shampoo. For extra protection and prevention, you can add a few drops of tea tree oil to your regular shampoo.
Natural Nail Fungus Treatment
This oil is naturally anti-fungal. It is used in NailRx as an effective, natural nail fungus treatment. It combines the power of tea tree oil with lavender, lemon grass and clove oil. Get more info on Nail-Rx – Effective natural nail fungus treatment. Use full strength, and dab on the affected nail daily.
Ringworm Remedy
Tea Tree Oil is the most common ringworm home remedy. Tea tree oil is anti-fungal, so it actually kills the fungus.
Scabies Home Remedy
Undiluted tea tree oil can be used directly on the infected areas. To help with the itching, mix 1/4 cup of olive oil or coconut oil and add 5 or 6 drops of Tea Tree Oil. Spread this over the infected areas of the body. Do this as many times a day as needed to control itching and kill the mites.
Home Remedy for yeast infections
Another one of many tea tree oil uses is to kill yeast infections. Dilute a few drops of Tea Tree Oil 100% Pure Australian Oil in Extra Virgin Coconut Oil and apply to those sensitive parts. Actually the coconut oil by itself is anti-fungal and kills yeast, so you can just use Extra Virgin Coconut Oil with nothing added.
References
[1] http://en.wikipedia.org/wiki/Tea_tree_oil
[2] Fatty Acid Composition and Antioxidant Activity of Tea (Camellia sinensis L.) Seed Oil Extracted by Optimized Supercritical Carbon Dioxide https://www.ncbi.nlm.nih.gov/pmc/articles/PMC3233432/
[3] http://www.nih.gov/news/pr/jan2007/niehs-31.htm
[4] Humphrey, Sheila. The Nursing Mother's Herbal Minneapolis: Fairview Press,2003.
[5] The Doctor's Book of Herbal Home Remedies Emmaus, PA: Rodale Press, 2000.
About the Author
This is a guest post by Simone G. Leigh.