6 Ingredients I Use in My Morning Juices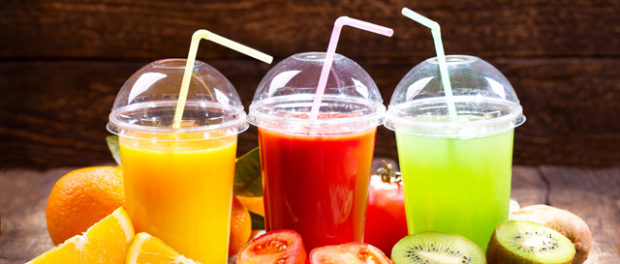 Morning juices have become a convenient way of providing the body with the daily requirements of vegetables and fruits while preventing midday cravings. For some people, nutrient-rich morning juices offer an excellent way to shed a few pounds, keep a youthful skin, and detox. Until a few years ago, my morning juice would be a blend of sweet fruits-bananas, pineapples, oranges topped up with a pawpaw.
A glass of the morning juice was equally exciting as I always looked forward to preparing and drinking it. However, with all the fuss about taking green juices, I decided to give it a try. Of course, it wasn't as sweet as the sweetened morning juices that I was used to, but since my goals for the next few months were all about detoxification, I decided to take the plunge. What's more, my morning juice blend lacked the appropriate amount of fiber the body required.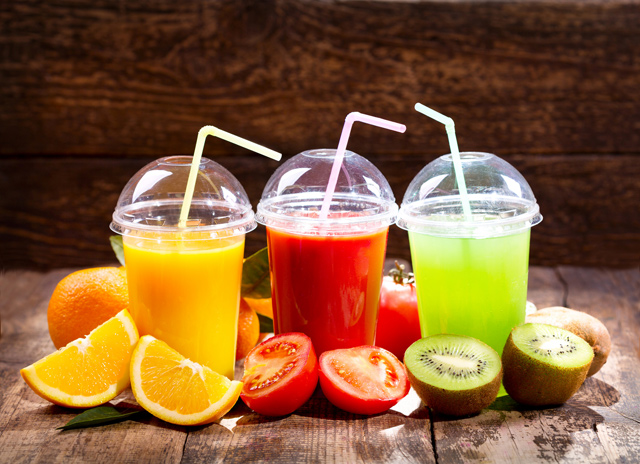 Image source: Flickr
Benefits of Taking Morning Juice
Most people still don't appreciate the benefits that come with a glass of green morning juice:
Improved absorption of nutrients from the vegetables. Since most people experience impaired digestion, juices aid in the pre-digestion of the food, so the body takes in most of the nutrients. I often experienced stomach cramps in the morning. However, after the intake of morning green juice, they disappeared.

Incorporate a variety of vegetable in the diet. My diet usually comprises of my favorite vegetable salads, leaving out nutritious veggies like kale and the collard leaf. Of course, it violates the principle of rotating foods and increases the risk of developing allergies to particular foods. With green juicing, I can add these not-so-favorite veggies.

Green juices are also rich in antioxidants, which rid of skin toxins that cause acne. Two weeks into my green smoothie regime and most my skin problems had already disappeared. The acne breakout had reduced, and my skin was glowing.
Ingredients
Since the primary goal of venturing into the green juice regime was to cleanse my body, I decided to use ingredients that would aid in this process. A little consultation with my nutritionist and a friend helped me come up with these six ingredients for my green morning juice:
One kale leaf

A stalk of celery

½ a cup of parsley

A collard leaf

½ cup of pineapple/ two green apples

Half cup of small beet
Instructions
The process is pretty simple as I just need to add all the ingredients in a juicer. Sometimes, I will add one sprig of fresh mint and ½ of peeled lemon to add a mild sour taste. I prefer using red apples as they add extra sweetness. Blend all the ingredients until smooth and serve immediately.
Since I am green juice enthusiast, I decided to incorporate ingredients that bring out a combination of sweet, bitter, mildly sour tastes.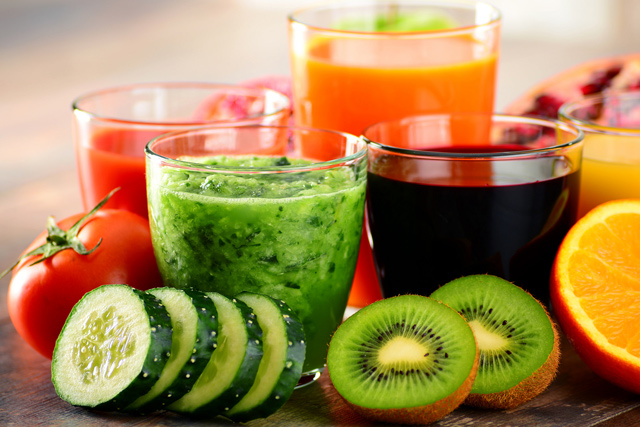 Image source: Flickr


How the Ingredients Aid the Detoxification Process
The ingredients are not only laced with essential nutrients but also provide a natural remedy for stomach ache. Here's a detailed overview of each ingredient:
Kale Leaf

The vegetable is rich in vitamins A, C, and K. It also acts as a natural detoxifier by eliminating toxins from the body. Actually, I used it as the main ingredient in my green juice recipe. A morning juice without kale felt like I missed out on the main cleansing component- the isothiocyanate (ITC).
Celery
It contains vitamins B1, B6, B2, C and minerals like folic acid, potassium, magnesium, calcium, iron, and essential amino acids. My nutritionist recommended this addition to my morning juice recipe due to its cleansing properties. Celery also acts as a diuretic and helps curb middy sweet cravings.
Parsley
The plant contains most of the chelating vitamins and minerals required for detoxification, such as beta-carotene, vitamin C and K, chlorophyll, and folate. As part of the detox cleanse, parsley rids of salt that has accumulated in the kidneys, hence purging the body of toxins like lead, mercury, and cadmium.
Collard Leaf
The greens contain nutrients that activate detoxification enzymes and control their activity. Additionally, the collard leaf also helps the liver produce detoxifying enzymes that block the activity of free-radical attacks on the body's DNA.
Beetroot
Recent studies claim that beetroot improves athletic performance and reduces blood pressure; the fruit has been gaining popularity as the new super food. Also known as the small beet, it originates from the same family as sugar beets.
However, sugar beets are white and used for sweetening processed foods. I hardly appreciated including this ingredient in my recipe until my nutritionist explained the many benefits that beetroots avail to the body; I got to avoid so many other body complications. They include:
Reduces progression of dementia

High fiber content, which improves digestion

Minimizes chronic inflammation
Pineapple/Apples
I only added the fruits to my morning juice recipe to sweeten the blunt taste of the other ingredients. Sometimes, I mix slices of both fruits but the majority of the times, I prefer using pineapples. Note that both fruits also contain detoxifying properties.
The pineapple, for example, contains Bromelain enzyme (located on the plant's stem) which aids in the digestion of food by breaking down protein particles. This way, it acts as a natural detox and also contains anti-inflammatory properties.
Apart from the usual vitamins A and C, calcium, and iron, a fist-sized apple contains up to 81 calories. Additionally, apples have soluble fiber, pectin that aids in detoxification by cleansing the blood vessels and preventing plaque buildup.
Real Life Example
Blake Lively is one celebrity who sticks to a morning green juice routine. In fact, she is a big fan of preparing detoxification juice, citing it is not only loaded with fresh fruits and veggies but an excellent way for her to keep off cravings for fried food and ice cream. Blake's detoxification recipe is almost similar to what I have discussed, though she adds two leaves of Swiss Chard instead of the collard leaf and half-sliced lemon.
She says veggies are very refreshing when taken in their pure form while the sweet notes of fruits provide cleansing properties. One of her intoxicating detoxification juice recipes was featured in the top 100 recipes for super food smoothies and fresh juices.
Conclusion
For a while, I was stuck to the belief that green morning juices are dull and blunt. It wasn't until I decided to include these six ingredients in my morning juice recipe that I began appreciating green juices. Now on my third month of taking this delicious juice, I must say I have noticed a few changes in my body. My skin breaks out less often, and the digestion of rich foods has improved.
Author Bio: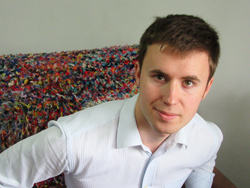 Mike Jones preaches the benefits of cleanses and juicing for health. He understands that there are some risks associated with these practices, but believes that are ways to prevent anything from happening.