Energize Your Morning Using These Breakfast Options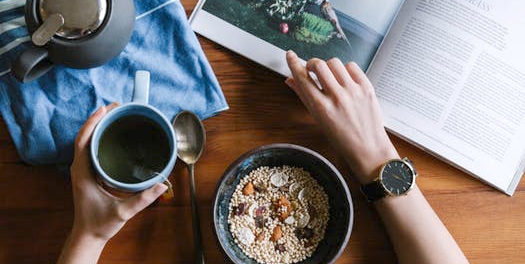 Are you like most people who struggle to get up and stay awake in the morning?
There is no question that consuming natural and healthy foods will help provide your body the energy it needs. Although energy drinks may supply as much as a healthy breakfast, they could make you feel cranky and fully drained a few hours later.
What you need is a healthy breakfast that contains B vitamins, natural carbohydrates and fiber. This will help you stay sharp, feel fuller for longer periods of time and prevent blood sugar spikes that usually lead to sugar crash. Protein is also a great breakfast addition as it helps jumpstart your metabolism in the morning.
Avoid relying too much on energy drinks to get you by, as they usually contain too much sugar and artificial elements and fillers. Instead, choose natural and healthy energizing breakfast options that will help you stay focused throughout the morning. Below are some good examples you can add to your breakfast options.
Prepare Green Smoothies
One of the most nutritious beverage to add to your breakfast menu is a green smoothie. For a nutrient-dense drink that anyone can easily prepare in under 5 minutes, you will likely consume more fruits and vegetables when drinking such a glass of green smoothie than most people during an entire day.
If you are experiencing blood sugar issues, green smoothies are your friends in this regard. The usual ingredients for these energy-packed drinks are as follows: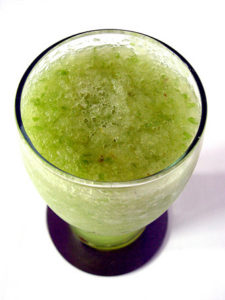 Kale – Rich in protein and magnesium to aid with the production of energy. It will also help balance your blood sugar.
Berries – Contains natural sugars, high in fiber and rich in antioxidants which provides the energy your cells require.
Chia Seeds – Tiny seeds that contain iron, magnesium, fiber and protein.
Maca – An optional ingredient. It is known as an energizing superfood.
If you decide to whip yourself up with a glass of green smoothie, make sure to aim for more greens. Though you can use any fruits you like, note that the main purpose of fruits in your drink is to mask the robust flavors coming from the vegetables you used as well.
For those who are trying to build more muscle mass, you can include seeds and nuts to get more protein.
Drink Freshly Brewed Black Coffee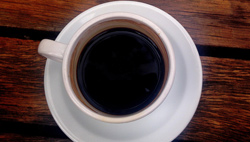 If you are obsessed with drinking coffee, it is not a problem continue drinking it. Recent medical research has shown moderate coffee consumption is a positive for your health But keep it to just a few cups per day preferably in the morning and convince yourself to drink it black.
Adding sugar and cream can make your cup unhealthy, so stick to a freshly brewed black coffee. Avoid adding sugar to it, but cinnamon is a popular healthy replacement if you need that extra taste in your cup. Coffee contains B vitamins, magnesium, zinc and copper. Its antioxidant levels are exceptional as well. And it will boost your energy level as we all know.
Consume More Green Tea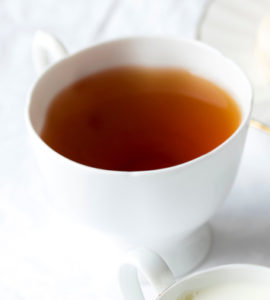 If you are suffering from blood pressure or cholesterol problems, your energy levels are probably quite erratic. Drinking green tea will help solve this problem and keep your energy level more stable.
Scientific research suggests that green tea decreases the risk of high blood pressure and also keeps the problem under control. Drinking some in the morning assists in getting rid of the bad cholesterol by promoting high-density lipoproteins (HDL), also known as the "healthy fat".
Drinking a cup on an empty stomach will jumpstart your metabolism in the morning. And because it contains polyphenols, it promotes fat oxidation which aids your body in easily breaking down fat for energy conversion.
Add Spices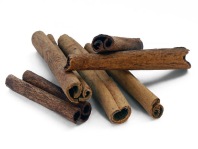 Spices are good for your health. When you add them to your breakfast favorites, they can definitely add some of that morning boost you crave for. Cinnamon, turmeric, paprika and cumin are examples of spices that will trigger your hormones to wake you up. Spices are also known to fight micro inflammation in the body.
If you are a fan of eating sweets in the morning, you can prepare yourself a bowl of oatmeal and top it with apple slices and cinnamon. You can also add some paprika to your morning eggs to give it a little kick and flavor.
Prepare Oatmeal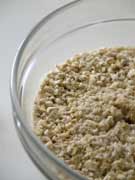 If you are looking for a healthy yet heavy breakfast with lesser calories, you can choose a bowl of oatmeal. This contains Vitamin B, protein, potassium, magnesium and protein. As it is high in fiber, it takes more time to digest, making you feel satiated for a longer period of time.
Oatmeal is also perfect for those who are experiencing problems with their blood glucose levels. It is a versatile option because anybody can eat it, including vegans.
It is easy to prepare as it only takes a couple of minutes to heat up rolled oats on a stove top. Make sure to choose steel-cut rolled oats as they are less-processed compared to the instant oatmeal variety.
Cook Eggs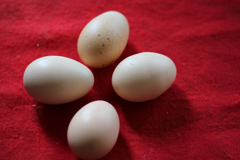 Fresh eggs are bursting with nutrients and essential fatty acids to keep you stay energized for hours. Because of their protein content, they can help you stay full for hours.
Eggs also make a versatile dish. You can prepare them the way you like – whether it be poached, hard boiled, soft boiled, scrambled, omelette or sunny side up.
Top Chia Seeds On Your Food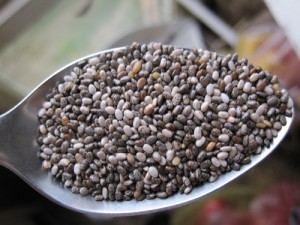 If you are looking for another superfood to supercharge your breakfast, chia seeds should be on your list. They are a great alternative to grains and can be easily digested.
They also contain essential fatty acids, magnesium, iron, protein and fiber and are typically higher in antioxidant levels compared to berries. They are also generally more nutritious than any other seed.
Chia seeds are not typically eaten alone. They are usually added to your oatmeal, homemade energy bites, sugar free protein bars and morning smoothies.
Lemons, Limes and Grapefruits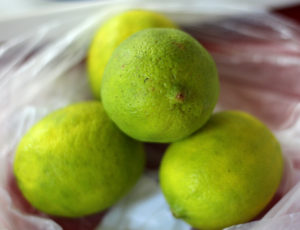 For some of us, smelling our coffee can already help us feel awake and energized. However, studies state that certain smells, aside from coffee, can actually have a physical effect on your body.
According to the National Sleep Foundation, the scent from a citrus fruit can actually help your body become more alert. So there is no reason not to enjoy fruits like lemons, limes and grapefruits in the morning. Their vitamin C and other health boosting properties can also improve your immune system.
Keep in mind that breakfast options that contain high amounts of vitamins, minerals, antioxidants and blood-sugar balancing properties will help you stay energized the entire morning. This is the goal!
It also helps to hydrate yourself with one glass of water as soon as you wake up. When you power your morning with these healthy, natural and energy-boosting breakfast options, you will surely tackle your day with more energy and positivity.
Bio: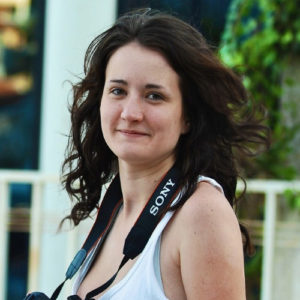 Katrina Rice is a mom and a freelance writer. She strongly believes in the concept of holistic wellness through healthy and natural living, traveling and immersing one's self in new activities. A self-proclaimed health enthusiast, she hopes to inspire more people to do the same.