It Comes in Threes: Chlorella Recipes to Enjoy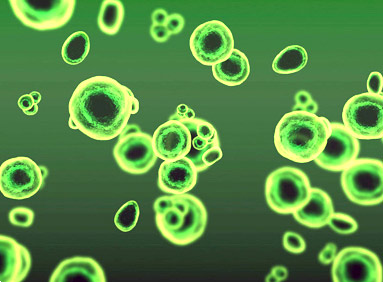 Making waves in the health and fitness world today are green foods that are heavily researched and looked at for a wide variety of health benefits. Chlorella, a widely cultivated alga, is one of them: it comes from the Chlorophyta family, is widely used as food because of its rich nutrient profile and carb content, and has even been earmarked by NASA to be grown on the International Space Station.
One good thing about chlorella is it easily multiplies with water and sunlight exposure, and it is a great addition to food and beverage recipes you can explore for the whole family.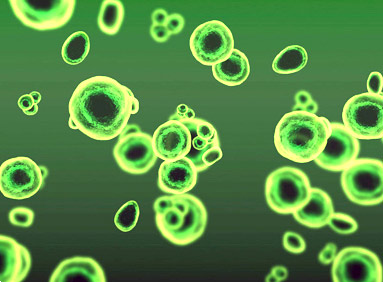 Here are three very simple chlorella drink recipes that are easy to do!
Chlorella Cleanser Smoothie
(Recipe from Healthy Body Guru)
Serves 2
Ingredients:
2 tablespoons wheatgrass powder
1 handful spinach (1 cup)
1 handful kale (1 cup)
2 sticks celery
1 banana
1 apple
1 cup mixed berries (blueberries,
blackberries
,
raspberries
,
tart cherries
,
aronia berries
, and strawberries)
3 teaspoons chlorella powder
Filtered water
Procedure:
Put all ingredients into blender and cover with water. Blend until smooth.
Add chlorella powder and blend for 10 to 20 seconds.
Chlorella Blueberry Wellness Smoothie
(Recipe from Authentic Self Wellness)
Ingredients:
1 handful blueberries1 handful blackberries1 banana
1 cup freshly juices apples
2 tablespoons chlorella
1 cup coconut milk
Procedure:
Add fruits and juice to blender. Mix until smooth.
Stir in honey.
Pour into a tall glass and serve.
Pineapple Chlorella Smoothie
(Recipe from Vivapura)
Ingredients:
1/4 of a pineapple, peeled and chopped (Use the core as well if you have a high-powered blender)
1/4 teaspoon vanilla powder
4 drops liquid stevia
1 teaspoon chlorella powder
Large handful of baby spinach
Water
Procedure:
Place all ingredients in a high-powered blender. Add water to the height of the ingredients.
Blend and blend to really break down the pineapple. Serve and enjoy.
Chlorella, though, is available not only in powder form, which is usually incorporated in recipes like the ones above. It is also widely available as a supplement.
But the cell wall surrounding chlorella is indigestible, which means it needs to be broken in order to provide you the benefits of its nutrients. There is a special processing that does this, opening the plant's cell wall, and doing the milling process under highly specific conditions to eliminate light and heat for nutrient preservation.
This unique processing of broken cell wall chlorella wastes very little power away, with other common ways to treat chlorella paling in comparison.
If you are opting for chlorella supplements, it therefore becomes very important to find a formula that is consistent, backed by a reputable manufacturer with outstanding quality standard practices, and is proven reliable. As for dosage, it is recommended that you work your way up to five tablets a day – usually less than a percent of the population may see an allergic reaction. However, you should stop until your symptoms clear if you notice any allergic signs. Restart at a lower dose afterwards.
There may be chlorella supplements boasting of higher per-tablet dosages, but you should still look at its digestibility and absorbability. You should also look for a certified organic label – a product carrying the 100% USDA Organic seal or any other renowned organic certification seal will be your protection.
One good example is a chlorella supplement produced from Hainan Island, which is off the Southern coast of China. The area is a designated "Special Economic Zone" and offers some of the best surface water quality in China. All industries there are demanded to be pollution-free, which means chlorella harvested there is guaranteed to be from pristine waters.
See for yourself the power of chlorella today, whether as an addition to your food or as a supplement.
Andy Fernwood is a health and fitness blogger who is always looking for new ways and innovations to be in great shape. He is a fan of chlorella, adding it to his daily food and drinks to maximum benefits.