Can I Grow Vegetables In Winter?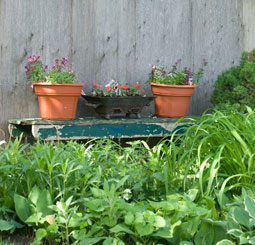 Growing vegetables in your garden is often seen as a summer pastime. This article explores how you can keep your garden active throughout the winter and make the most of the opportunities available through the colder months.
Basic Ideas
One of the most commonly undertaken gardening basics is that of growing vegetables. There are many reasons why people do this, however it is seen as a great chance to get outside in the fresh air and sunshine during the summer months. Many people do not realise the huge opportunity there is for growing vegetables in the winter. While a lot of vegetables are better grown indoors or in greenhouses, there are a number of vegetables that you can grow traditionally in the winter, meaning your gardening basics skills can be put to use all year round. The great thing about growing vegetables through winter is that they will often be ready for early spring, meaning you gain a lot of fresh ingredients as well as fresh ground for planting your summer seeds.
Growing Your Crop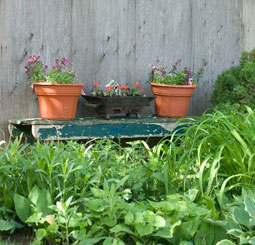 You can get a good range of vegetables sown in to already complement what is likely to be already in there and not yet harvested, look to get these done by September or late October at the latest, before winter ground frost becomes a daily pest and makes planting impossible.
We have shown that vegetable growing in winter is a definite possibility, but what are the best vegetables for you to be growing at this time?
Simple, Easy Crops
Garlic – Garlic is the easiest of all vegetables to grow yourself. Plant to between an inch and two inches below the surface, perhaps a little further if you have a really light soil in your garden. Check out your local garden centre for different garlic varieties, as some give much bigger cloves than others, so you can grow based on your needs and garden space.
Asparagus – If you like playing the long game in your garden, then asparagus is the vegetable for you. These plants will not be suitable for cutting until after two years, but be assured that it is definitely worth the wait. Finding seeds conditioned for autumn planting will help them to bed in and begin to grow that little bit quicker. The key to great asparagus is one of the biggest gardening basics: keep your plant bed weed-free!
As well as these two ideas, onions and cabbages are two other ideal vegetables for growing through the winter. The brilliant thing about the onions is that you can grow any variety, from normal sized onions to spring onions and shallots.
Take advantage of these gardening basics ideas and keep your garden growing the full year round!
About the Author
Videojug is one of the largest how to video websites on the Internet, with thousands of professonally produced videos. They cover every aspect of your life's including hobbies such as gardening basics, recipe ideas, and tennis.