Five Great Nut Recipes to Try at Home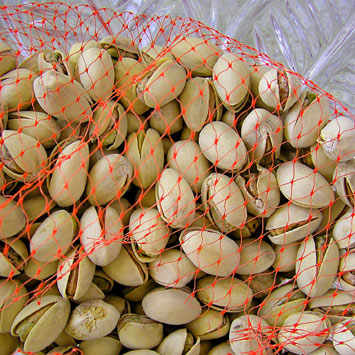 Nuts such as walnuts, almonds, cashews, Brazil nuts, hazelnuts, and pecans are a wonderful source of nutrition. Not only do nuts contain lots of heart healthy Omega-3 fatty acids, but they are also chalked full of antioxidants which can neutralize the damage done by free radicals in your body and help prevent diseases such as heart disease, diabetes, and certain cancers. But nuts don't just have to eaten plain; there are a several delicious and creative nut recipes that will help you up your intake of healthy nuts in no time. Here are five great to try at home.
1. Better-Than-Candy Candied Walnuts.
Ingredients:
1 pound of halved walnuts. You can buy them whole and cut them or buy them pre-halved.
1 cup of sugar or sugar substitute such as Splenda
3 teaspoons of ground cinnamon
1/3 teaspoon of sea salt
6 tablespoons of whole milk
1 teaspoon of vanilla extract
Preparation: First, preheat the oven to 350 degrees. Then, spread halved walnuts onto a baking sheet, making sure to keep them in one layer (not stacked). Next, roast the walnuts in the oven for about 10 minutes or until the nuts begin to brown. Remove the nuts from the oven and place them out to cool. As the walnuts are cooling, stir sugar, salt, cinnamon, and whole milk into a medium saucepan. Place the saucepan on the stovetop and turn the burner to medium-high heat for about 9 minutes. Remove the saucepan from the stovetop and stir in the vanilla extract before the mixture cools. Lastly, add the roasted walnuts to the mixture and stir, making sure all the walnuts are coated completely. Immediately remove the nuts with a spoon and place them onto a sheet of wax paper. Be sure that all the nuts are separate so they do not stick together. Allow them to dry before placing them in a sealed jar or other airtight container.
2. Nuts-for-Nuts Granola Bars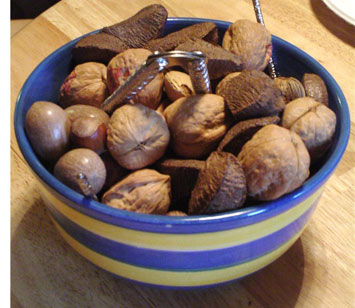 Ingredients:
1/3 cup of flax seed meal (available at health food stores)
2 cups of Rice Crispies or other crispy rice cereal
2 cups of plain oatmeal (not flavored)
1 cup of corn syrup
3/4 cup of smooth peanut butter
1 cup of chocolate chips
1/2 cup of chopped almonds
1/2 cup of chopped cashews
Preparation: First, mix the corn syrup and peanut butter in a large saucepan and put on stovetop over low heat for about 5 minutes or until the mixture becomes smooth. Then, remove the saucepan from the stovetop and add ½ cups of the chocolate chips to the mixture. Stir. Next, in a mixing bowl, add the other ½ cup of chocolate chips with the Rice Crispies, almonds, cashews, plain oatmeal, and flax seed meal in a bowl. Stir. Then, pour the warm mixture from the saucepan over the cold mixture in the mixing bowl and stir everything together. Pour the mixture into a 9×13-inch baking pan and use a cooking spoon or spatula to spread the mixture evenly across the bottom of the pan. Allow the mixture to cool off completely and harden. Lastly, cut it into squares.
3. Heavenly Spiced Pecans
Ingredients:
3 cups of halved pecans
1/2 cup of sugar
1/2 teaspoon of sea salt
1/2 teaspoon of ground cloves
1 teaspoon of ground cinnamon
1/2 teaspoon of ground nutmeg
1 lightly beaten egg white
1 tablespoon water
Preparation: Before you begin mixing, heat the oven to 350 degrees F. Then, line a baking sheet with foil. Next, use a small mixing bowl to mix the egg white and the water before adding the pecans and stirring them so that they are all coated with the mixture. In a separate mixing bowl, add the sugar, salt, cinnamon, nutmeg and cloves Spread nuts on prepared pan and sprinkle them with the spice mixture. Turn the nuts over to sprinkle the other side. Lastly, place the cooking pan in the oven and bake for about 30 minutes, turning the nuts over with a spatula one or two times. Keep a close watch on the nuts so that they do not burn.
4. Party Pistachio Crunchy Twists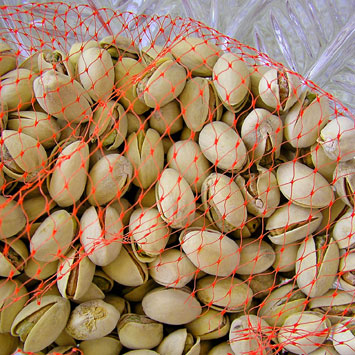 Ingredients:
15-20 ounce package of frozen puff pastry
1 lightly beaten egg white
1/3 cup of chopped shelled pistachios
2 teaspoons of sea salt
Preparation: First, let the frozen puff pastry thaw and heat oven to 350 degrees F. Line baking sheets with foil. Remove the puff pastry sheets and unfold them if necessary. Lightly brush tops of the puff pastry sheets with the egg white. Next, sprinkle the pistachios and the salt over the egg white. Then, flip the puff pastry sheets and repeat the same process with the other side. Then, cut pastry into strips approximately 3 inches long and ¾ of an inch wide. Twist the strips two to three times and lay them on the foil-line baking sheets, making sure they do not touch each other. Finally, bake the twists for about 20 minutes or until browned.
5. On-the-Go Nutty Trail Mix
Ingredients:
2 1/2 cups of salted mixed nuts (you can make your own or buy a pre-made mixture)
1 cup of Raisins or other dried cranberries
1/2 cup of dried cherries
1/2 cup of dried pineapple chunks
1/2 cup of dried blue berries
1 cup of M&Ms or other chocolate candies
Preparation: Place all of the ingredients into a large zip-lock bag. Seal the bag tightly and shake until everything is evenly mixed.
Those nut recipes should keep your mouth watering.
Alan Carter is a blogger for various food sites and travels Asia looking for great recipes.