Eating Tasty Treats and Keeping Your Smile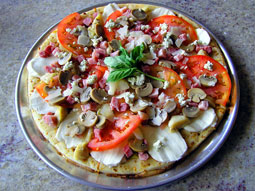 My mum always warned me off eating too many sweets because my teeth would fall out if I stuffed too many of them in my mouth at once. Her warning didn't quite come true but I guess I could have saved some money on my dentist's bill for the last couple of decades if I had listened to her.
Now that my own little girl is at an age in which chocolate is rapidly becoming the forbidden substance I decided to try and find another approach. Would I find healthy snacks that would keep her happy as well as keep her out of the dentist's chair?
Smart Pizzas
Pizzas might not seem like the healthiest snacks around but it all depends upon how you make them. I buy some bases and lots of vegetables and then let my daughter build her own pizza. She seems to be especially fond of broccoli and cauliflower ones for some reason.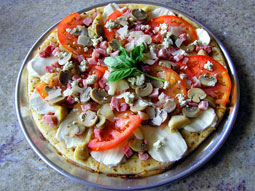 She loves putting them together and while the kitchen always ends up looking like a disaster zone afterwards it keeps her occupied for a while and then gives her something cool to eat. I even end up eating some of her broccoli and cauliflower efforts myself.
Meaty and Healthy
My local supermarket recently started stocking products from a Biltong supplier. At first I had no idea what this was and steered clear of them. I then came across the same Biltong products in my local pub and decided to give one of them a go. It turned out to be a fantastic packet of dried meat strips and I don't mind admitting that I ate a couple of packets in quick succession. I took a packet home for the rest of my family and the little one enjoyed them more than anyone. Now I need to bring a couple home every time I go to the pub and I made the landlord promise that he will keep using his Biltong supplier.
An Enticing Fruit Salad
When I was a kid I hated fruit. I don't know if I had even eaten a whole banana or apple until I was about 20. However, my wife is a huge fruit fan and is always looking for ways to incorporate more of the stuff into our lives. She started off with fruity milkshakes, which are terrific by the way. Then she made a brilliant fruit salad with yoghurt and cereals on top. The three of us ate it all up in no time and it has now become a regular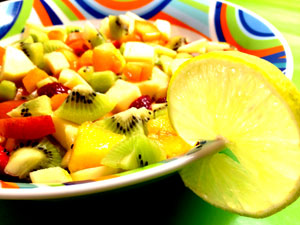 dessert in our house. We even take some of it away with us when it is a warm day and we fancy a picnic in the local park. I never knew that fruit could be so much fun until I tried these recipes. I still can't stand banana on its own but somehow it is a lot more acceptable in this kind of presentation.
Oatmeal Biscuits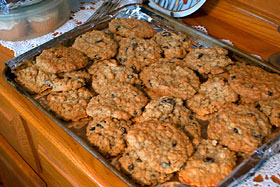 Who doesn't love a biscuit or three? I am a big fan of anything which comes with a cream filling or with a chocolate coating but I realise that they aren't always the healthiest snacks around. I then had the cunning idea of looking up some more appropriate recipes on the internet. It turns out that there are loads of them and it was just a question of trying a few of them out. The oatmeal and honey ones went down particularly well in our house and she now takes a few of them to school with her in her lunchbox. If I am being honest then I have to say that I sometimes take a few of them to work with me as well. After all, it's never too late to look after your teeth and your health.
For healthy snacks which everyone in the family can enjoy you should check out which of your local shops use a Biltong supplier.