Green Smoothies For High Blood Pressure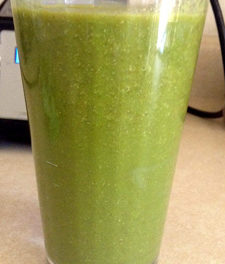 High blood pressure (Hypertension) is a devastating condition. If you blood pressure is elevated, you have to do everything you can to deal with it as soon as possible. This is potentially a very risky disease and if untreated it may damage your blood vessels, heart, kidneys, and other organs. That's why you should consult your doctor immediately, and especially if you intend to make any significant changes in your life.
That being said, in this post we will see how you can help yourself by introducing green smoothies into your everyday diet.
One of the reasons for high blood pressure is wrong diet. That is, consuming the wrong types of food (processed foods, foods rich in carbs, fried food, fast food, etc) on a consistent basis for a long period of time.
In addition, experts say people with hypertension should limit their intake of sodium (check out these low sodium juicer recipes), alcohol, and caffeine, avoid stress, and start to exercise in order to reduce their waistline.
That's why, in parallel to taking green smoothies and juices, you should restrict these harmful foods. In fact, they are harmful not only for high blood pressure, but for many other conditions as well.
The Standard Western Diet, is actually ideal for developing this problem. The sooner you change your lifestyle and diet, the better your chances of dealing with blood pressure in a natural way.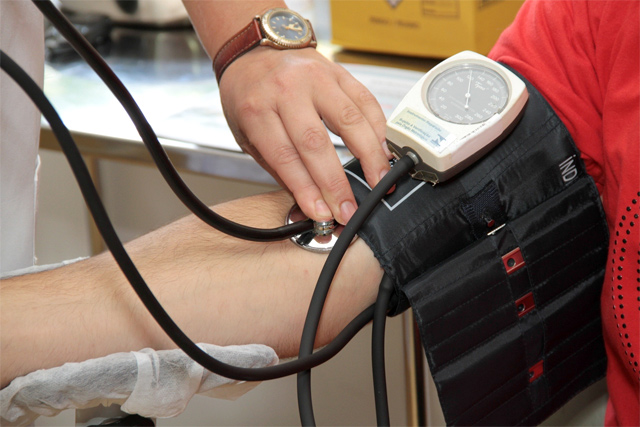 And, talking about the right nutrition for high blood pressure, we have to mention vegetables (almost all of them) and fruits (some of them). With regard to types of diet, some of the best diets for dealing with this problem are the Vegetarian (or Vegan) and Mediterranean diet.
In particular, it is important to identify the micro-nutrients you should be looking for. The top of the list should be reserved to potassium, vitamin C, beta-carotene, and cryptoxanthin.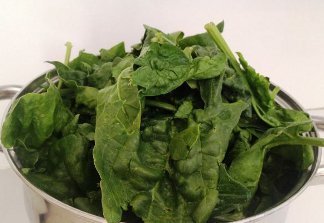 Potassium is closely related to sodium. They both affect your blood pressure. In fact, potassium helps offset the levels of sodium [1] in your body, which this essential nutrient even more important for hypertension. While you should reduce the amount of sodium, at the same time you should increase the amount of potassium through diet. Reducing the sodium intake, and increasing potassium intake can help you lower blood pressure.
Luckily, potassium is abundant in many vegetables and fruits. I would recommend eating more avocados, chard, squash, spinach, beets, sweet potatoes, tomatoes, raspberries, and strawberries.
Vitamin C is another nutrient that helps reduce blood pressure by relaxing the blood vessels. It will also help remove the excess water from the body, and with it the excess sodium. You can take either supplements of Vitamin C, or eat some kiwi and strawberries.
The most widely known form of Vitamin A in plant foods is beta-carotene. It can help reduce high blood pressure [2]. It is an important nutrient if you want to keep a healthy immune system. Beta-Carotene is also a powerful antioxidant that prevents cell damage from free radicals and prevent coronary artery problems.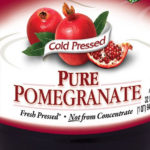 One of the juices that can be beneficial for reducing high blood pressure and dealing with high cholesterol is Pomegranate juice. This juice may reduce systolic blood pressure [3]. Some antioxidants, like the ones present in pomegranate juice, may help with hypertension, but for a definite conclusion, more studies are needed.
Green Smoothies For Blood Pressure
If you take your blender and blend a couple of veggies, you can't be wrong. The smoothie will help you with your elevated blood pressure. For an even better effect, check the list of foods rich in potassium given above, and make sure you blend at least a couple of them.
What about fruit juices? You should be careful with fruit juices, especially with those rich in sugar (fructose). If there's too much sugar, even if it is natural, the effect may be contrary to what you would like. You can always add some pomegranate juice, though, in your smoothie to make it more delicious.
Recipes For Reducing High Blood Pressure
You can use coconut water, coconut milk, almond milk, or yogurt as a base of any of the below recipes. Wash all ingredients including the baby spinach leaves before preparing your smoothie. You can add some beets to any of the recipes.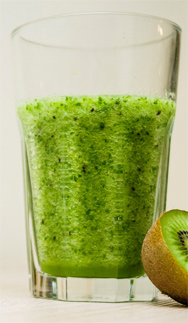 Both beets and spinach are rich in nitrates, which upon digestion are turned into nitric oxide. Nitric oxide, in turn, helps relax and expand the blood vessels, which reduces the blood pressure. So it plays a huge role in regulating blood pressure [4]. Nitrates in foods are your friend and you should include them in your diet. Other nitrate rich foods include Arugula Lettuce, also called rucola (among the highest nitrate foods), celery, and iceberg lettuce. In essence, if you eat dark green vegetables, or put them in your smoothies, you cannot make a mistake: by dilating your arteries you will regulate your blood pressure.
Spinach-Apple Green Smoothie
1 cup pomegranate juice
1/2 apple
1/2 banana
2 cups baby spinach leaves
Spinach-Plums Green Smoothie
1 cup pomegranate juice
4 plums
1/2 banana
2 cups baby spinach leaves
Guava Green Smoothie
1 cup organic coconut water
1/2 banana
2 large guavas (remove the seeds)
2 cups baby spinach leaves
Chocolate Green Smoothie
1 cup unsweetened coconut water
1/2 banana
1/2 cup strawberries
2 tablespoons raw cacao powder
2 cups baby spinach leaves
Kiwi Strawberry Smoothie
1 cup low-fat yogurt
1/2 cup strawberries
1/2 banana
1 kiwi
1 tablespoon ground flax seed
1/2 cup garden cress
Please remember: Don't replace your blood pressure pills prescribed by your physician with these smoothies. These recipes should be used in addition to medications and in consultation with your doctor. Don't forget to monitor your blood pressure regularly.
References
[1] https://articles.mercola.com/sites/articles/archive/2014/08/25/sodium-potassium-ratio.aspx
[2] http://hyper.ahajournals.org/content/40/6/810
[3] https://www.ncbi.nlm.nih.gov/pubmed/21457902
[4] https://www.ncbi.nlm.nih.gov/pubmed/17170603